One of our goals as a Fair Trade organization is to educate the public about the importance of Fair Trade. Our Education Coordinator is available to give presentations to community groups, do educational booths at community events, and provide in-store tours. For more information, you may view the Community Engagement brochure. To schedule a presentation or request a booth at a community event, please contact the store at info@justcreations.org.
A collection of unique ornaments to brighten your tree this holiday season, and for years to come.
For a one-time charge of $50, you'll receive 4 ornaments that are not available in the store. Price includes tax and shipping. Limited number available.
Ships in December.
Click

here

to subscribe.
Fair Trade Ambassador Program
For several months during the school year, Ambassadors are immersed in the triumphs and challenges of Fair Trade. They meet monthly to learn; volunteer in the store; and share what they are learning at their respective schools. Throughout its history, this program has touched the minds and hearts of over 70 participants. We hope that what our Ambassadors learn and experience at Just Creations will spark a passion for social and economic justice and a life-long commitment to Fair Trade! Click here to learn more.
Our Fair Trade Ambassador Program, started in 2007, provides experiential education in Fair Trade to selected high school students. Our hope is that they will develop an enduring commitment to Fair Trade and its principles, and in turn educate their peers.
A group of juniors is selected each fall from area high schools. The students volunteer in the store, attend coursework sessions on Fair Trade topics, give a presentation at their school, and at the end of the program, go on a trip to visit other Fair Trade organizations in the region.
According to one of our Ambassadors after she completed the program, "The experience has been the most valuable of my high school years for it has shaped the person I wish to become."
This program received the 2010 Best Public Education Program award from the Fair Trade Federation!
In 2017, Just Creations introduced the Llama League, the Club for Kids grades K-5. With Louie the Llama as its mascot, the Llama League offers opportunities for children and their families to engage in activities at Just Creations, learn about Fair Trade, and connect with cultures around the world. Highlights of the first year included a Birthday Club; tie-dying, blockprinting, and quilting at our Textiles of the World event; and the Llamarama, a special holiday shopping event just for kids.
Llamarama 2022

Sunday, November 20, 12:00-6:00 p.m.
For this one-day shopping event for kids, we are offering families the opportunity to make an appointment with our elves for a special shopping time for their children. Several time slots will be available each hour to allow for safe shopping and distancing for families.
Santa will be visiting during the event.
Click the Sign-up button below to register. You may also call the store at (502) 897-7319 or
email
us to make a reservation.
You provide the shopping list and budget; the shopping elves and child do the rest! The Llamarama is for children 13 years old and younger.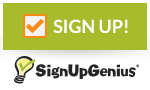 To learn more or to sign up for the Llama League, email us at info@justcreations.org, call (502) 897-7319, or ask at the counter during your next visit. Ready to join? Click here to sign up.
The Fair Trade Explorer Program was an informal educational program for curious minds.
Virtual sessions were held during the COVID pandemic (when it was unsafe to gather in person) to explore the world of Fair Trade.
You may view recordings of these sessions:
As restrictions have lifted and we explore ways to engage the community in person, we have suspended this virtual program. Check back to see what the future holds.
Just Creations relies on volunteers to assist with the daily operations of the store including unpacking, pricing and stocking merchandise, as well as providing quality customer service. We ask that volunteers work a minimum of 4-8 hours a month, and attend a New Volunteer Screening before starting. The minimum age to volunteer is 16.
Volunteering at Just Creations provides an opportunity to make a difference around the world without leaving home!
Learn more about volunteering at Just Creations by contacting 897-7319 or info@justcreations.org.
New Volunteer Screenings are scheduled by appointment. 
Click here for Volunteer Application.